MY INTRODUCTION INTO WORLD! WHERE IT ALL STARTED!
Mood:
energetic
Now Playing: Some peoples name have been left out for legal reasons!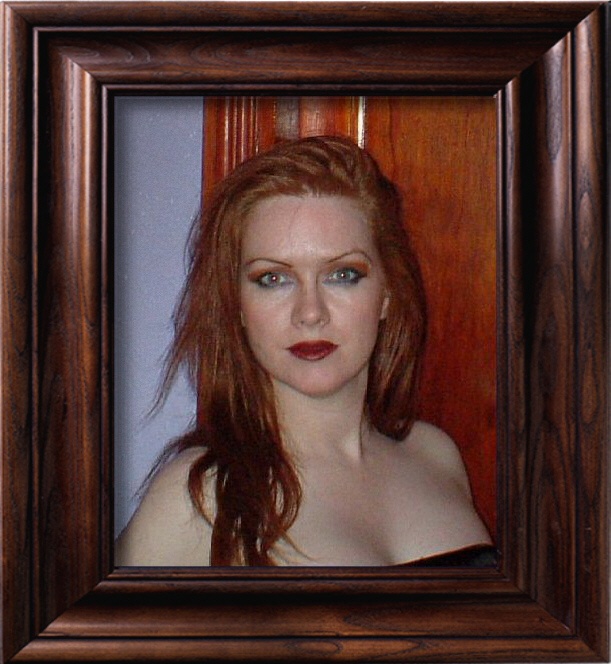 Name: Mandy Wilson
Born: Lincoln England
Height 5ft 7''
My Parents met each other In The Fossway Pub on the A46 between Lincoln 'n' Newark http://www.youtube.com/watch?v=lyU5bsfRdpE http://www.youtube.com/watch?v=vAdZ4ZgH7Tk
http://www.youtube.com/watch?v=8smO4VS9134
http://www.youtube.com/watch?v=DCPu12VvzCA
http://www.youtube.com/watch?v=ulVDM0a49Lw
http://www.youtube.com/watch?v=lfcisnVHtA0
http://www.youtube.com/watch?v=5dPcUXqZ3cA
http://www.youtube.com/watch?v=84Gl3i6qAYo
http://www.youtube.com/watch?v=SMwZsFKIXa8
Married In The City Of Lincoln, England UK, You know that place with that Mega big Hill... where I was happly concieved & was born In Lincoln Central Hospital Opposite the Lincoln Prision somewhere In the 70's spending my first days at my Nana & Grandpra's house at 4 Green Lane, North Hykeham with my older sister Deborah while my Parents were waiting for their house to be built at NO 1 Bamford Close...
very soon after that we moved to Northampton.
Lincoln Is Famous for It's Cathiedral, Castle, Theatre's, Designer Shops, Bars,Restaurants Coffee Shops, not Forgetting The Famous Stokes Coffee Shop which lives In The High Street...Nice Tudor Style Building over The River Bridge...Family Run business, Staff are always warm, friendly & welcoming there www.stokes-coffee.co.uk
Also Lincoln Christmas Market which Is Loved by everyone all over The Country...I have heard various people complain that this Is not a normal Market...well The Idea Of a Christmas Market Is to make it feel like Christmas with Craft Stools, Cake Stools & Fair... old traditional nice day out for the family while Christmas shopping In Lincoln...ya know that type of thing...
christmasmarket.lincoln.gov.uk
If your looking for a Market to buy Boot's shoes,clothing & other bits & bobs.....you need to travel down the hill where you will find two Indoor Markets,a good Butcher's In The Market & a Pie shop just outside for people that are Into pies...most shops are along the High Street where you will find the Indoor Shopping centre http://www.watersideshopping.com/ & lots of other clothes,cd & music shops...
Then as I said soon after we moved In to NO 1 Bamford Close, North Hykeham we then moved from Bamford Close to 122 St John's Avenue, Whitehills Northampton, the postal stamp address back In those days, My Dad became a member of Whitehills Bowling Club www.kingsthorpebowls.co.uk/pageID_5527241 & got employed at Northampton's Gas Board as I remember going to the gas board parties with my older sister Deborah for the kiddies Christmas do's....lots of free goodies, food & the music was so hot In the 70's you could have been going to a Glam party...loved every minute of it...Slade, Mud, Sweet Suzi Q, Showaddywaddy & when Gary Glitter was the Leader but not now for obvious reason's...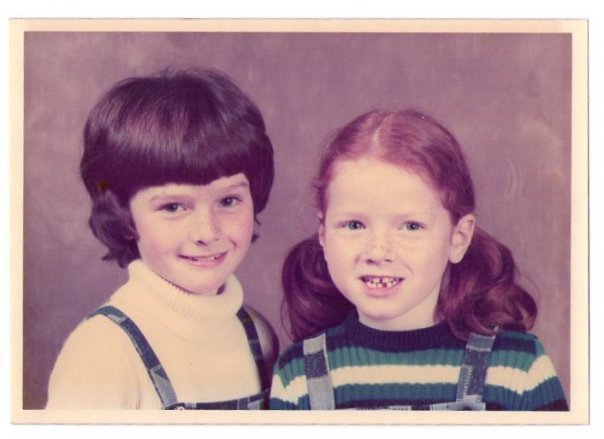 I then started School In Northampton...scary Experience .... Then I left school when I was older...
We then moved from St John's Avenue then to Spratton where me & my sister really grew up & carried on our schooling at Guilsborough where we met alot of nice people & friends there, I took longer to settle In than my sister did but when I finally settled, It was all ok... The funniest thing I learned about Spratton was the drunken post lady... mentioning no names LOL I do have a lot of good memories back then & we had some laughs drinking down the Kings Head !
http://www.youtube.com/watch?v=mv55WsedLYI
http://www.youtube.com/watch?v=r3fDXsPE0Scs
http://www.youtube.com/watch?v=q7Q32tIcREs
http://www.youtube.com/watch?v=kNfozdjQ9wg
Had Various Jobs since then... Esp working with horses as Jenny & Derek Ward tought me to ride Horses better, I then went on years later to pass an exam In BHS Stage Care & Riding & met Jenny again!
During this time In Northampton when we were younger we spent weekends away visiting the Relatives In lincoln & spent a lot of our Christmas's with my Nana & Grandaddy Wilson,Grandpa & Nana Fairbank who are sadly no longer with us anymore, but we used to have to dress up In pantomime stuff & do these daft plays...fun though!
Our cousin made it to Las Vagas outta all our clan so all that stuff was good practice for her.
Auntie Margaret Wilson was also envolved with doing a lot of Panto stuff aswell & she was always responsible for starting the story lines...while they were playing Charles Dicken's Novell Ebenezer Scrooge & some strange Charaters i'd sneak off to watch the telly as I was easily destracted by Dr Who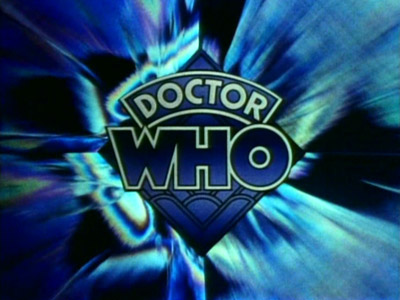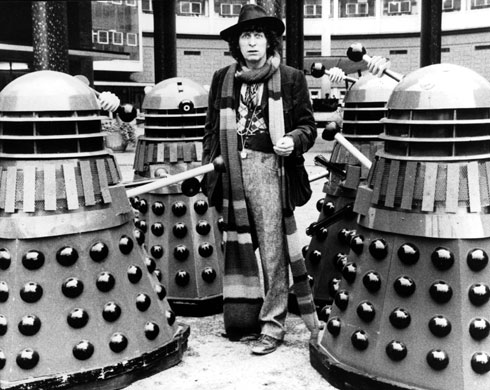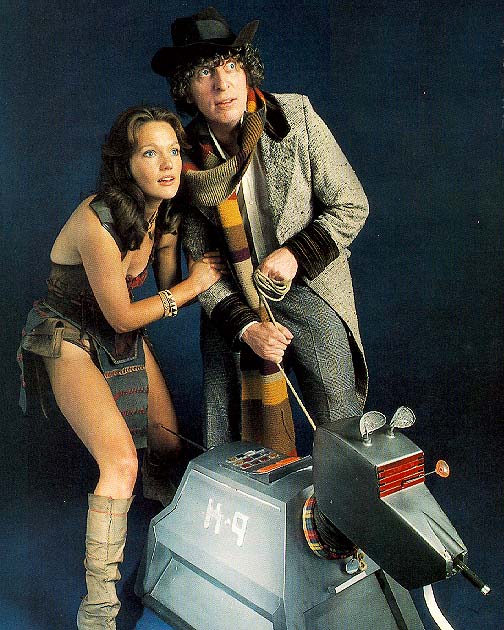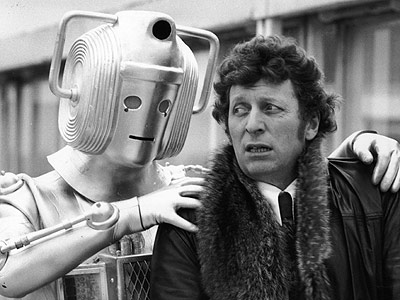 http://www.youtube.com/watch?v=wRhPM2wMzH8 & Toyah Wilcox's hair In those days ,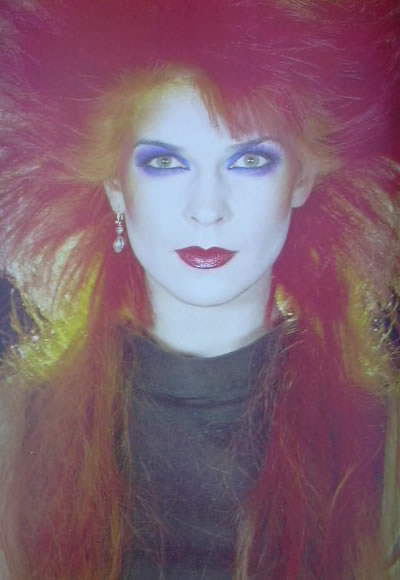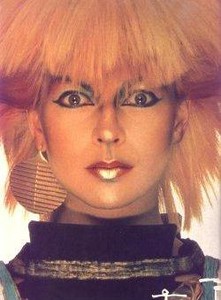 http://www.youtube.com/watch?v=g36p2IdEtqQ well ok still am LOL... then the buffet would come out like me & loadza other kids In the world the best part of the parties LOL
Then as I became older I was influenced more by different types of music always have been... loved SIOUXSIE & THE BANSHIES , http://www.youtube.com/watch?v=aKESdJY0swg TOYAH, MADNESS http://www.youtube.com/watch?v=N- uyWAe0NhQ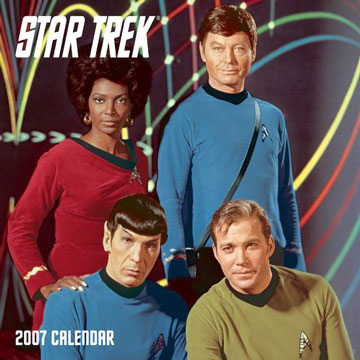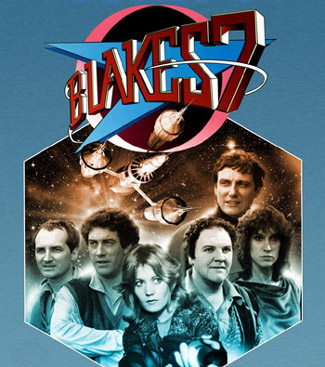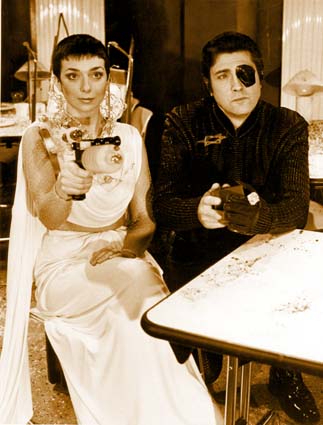 http://www.youtube.com/watch?v=KpN_TOP9hg8 , http://www.youtube.com/watch?v=etxd0z5TfiA SPECIALS http://www.youtube.com/watch?v=Pr2HTUlUrDo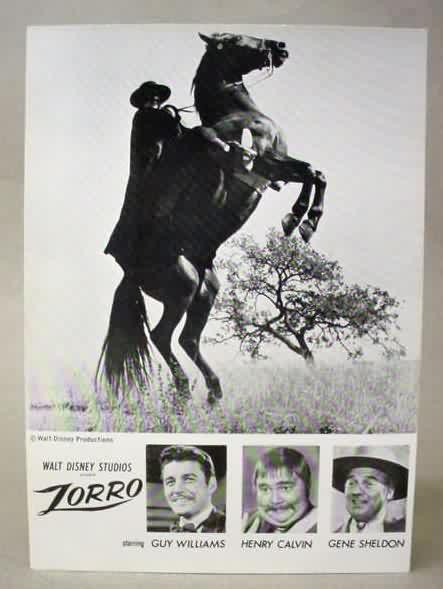 http://www.youtube.com/watch?v=bVcD1xAMTo8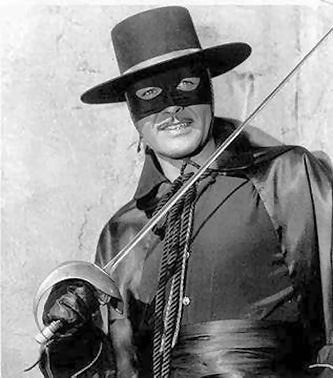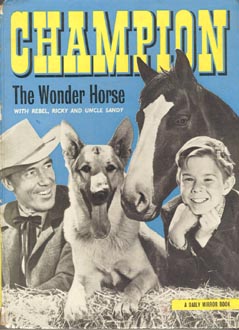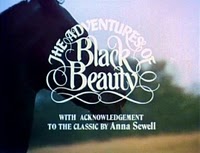 &http://www.youtube.com/watch?v=-B1MfQeRXz4 my eyes came even more fixed when I discovered The Sex Pistols a bit later on, wasn't old enough to see these bands at the time but thought they were great...
I was always the different one In the family... In fact...the different one to everyone else LOL It http://www.youtube.com/watch?v=noDymT8PCI4 was always going to be a big case of... lets get used to her & anybody who managed to except me for the person that I am....you deserve a medal for bravery for putting up with my antics LOL
But deep down I am an Innocent girl who's just a little lost at times hee hee... I can normally suss things out very quickly & If I am not comfortable with a situation my arrows point home now, where as when I w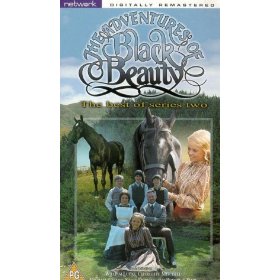 as younger I was a little sod for wanting to stay & fight for my rights... I do prefer the quieter life now If at all possible hee hee...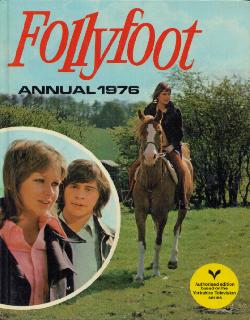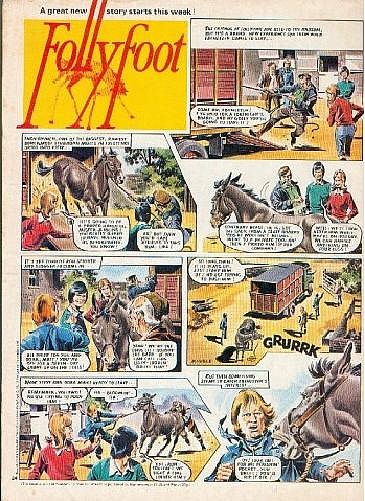 After Spratton we moved back to Kingsthorpe, Northampton... found this easier settling here cause I already knew friends from work & was still seeing some guy from school days for a while till It faded to grey... so moving there wasn't such a shock to my system at all... he was a very nice guy & kinda helped me In a lot of ways.... guess he just had a heart of gold... he was more of a friend....not a boyfriend, I was more Into him so I ended up being a pain In the arse...but I was a love sick teen .
http://www.youtube.com/watch?v=quD5B-la-ug.. enough said LOL
A couple of relationship disasters after that of course didn't really go anywhere but this did help me take my mind off the guy above...but I managed to move on from that In the end... all part of growing up I guess... then I brefriended another guy http://www.youtube.com/watch?v=Dygt8aibfio who I stayed friends with & later became more envolved with ... he was already In a relationship & I respected that so for years we were just friends, I recall a load of us who used to hang out together all Into the same music...at that stage...
Whenever I hit the town It would be the Rock & Punk Pubs...
I even went through a rock-a-billy stage so I had a mixture of different friends & hangout places... when I vacated town I usually drank In the Cock Hotel Kingsthorpe Northampton which was a pub where everyone was welcome at one stage! I love to visit a variety of pubs & places cause I can't stand staying In one place for too long, I'm so much into different things...
Then I met this guy & we started courting, things were getting serious.... I fell Pregnant with my Little baby Son Johnny... I actually enjoyed the experience of being pregnant a whole new lease of life but I was a bit peeved by the time of 7-8 months...As we all know it becomes a drag then LOL
Then I gave birth
http://www.youtube.com/watch?v=sCNCTkQKSzA
to a healthy baby boy In Barrett Maternity Ward Northampton...I wasn't very well at this point as managed to get my own private room, & drank loadza Pepsi...awww this was the happiest day of my life as Little Johnny was finally born as I cuddled him I could hardly stop the tears running down my eyes... he was a cute baby too ( takes after his mother ) with black hair...still gotta original cut, as he grew his hair became a lighter brown... John was a good baby who slept through the night & I didn't over feed him!!! I was really Ill In hospital as I wasn't up for visitors so these people got In before my family to see Johnny... my deepest apologies to my family but I was dieing.
My Son plays a huge part In my life & always will whatever he puts me through... hee hee
I got married... Oh yeah... Errrmmmmmmm what can I say about that..
The horse & carriage was the best part of that day... they were beautiful...I wanted to go round Kingsthorpe again Instead of going to the church but Dad wouldn't let me... my sister Debbie was one of my bridesmaids.... before we were due to leave the church me & my sister had a brief arguement & my dress torn on the church bench, then as soon as I got to the archway of the church the camera's set In...I had to quickly pretend to smile I was wondering If I was going to wake up, was this all a bad dream like Bobby waking up In the shower In Dallas... The day was scorching hot so we all managed to have a good Time.
The after effects were In Kingsthorpe Bowling club that's where the do was held, Cynthia's Cake was nice It was a fruit cake not a plastic hi Calorie one which rots your teeth, I am so pleased Cynthia took charge of that one...loved seeing my family, Auntie Ethel 'n' Auntie Clarice moaned cause they haddened been Invited but they wouldn't have come anyway, the speaches were naff, don't know what happened there... my Dad was ok & Uncle Bill did the Video... after that we went down the pub where Graham http://www.youtube.com/watch?v=ZGoWtY_h4xo & some friends were... I said goodbye to my family & had a long conversation with my Granddaddy on the tellyphone who couldn't be there cause he was unwell..he didn't miss much tho lol Graham stayed at our house that night http://www.youtube.com/watch?v=-B1MfQeRXz4 as I slept alone http://www.youtube.com/watch?v=LbT5W4O0tZY as I was so tired I didn't join In whatever was going on down stairs as I can't remember much more cause I fell asleep but somebody was In the shower when I woke up LOL then Graham went back to Nottingham the next day Enough said I don't really condone that part of my life so the less said the better where that's concerned... Personally some things just don't work sometimes but I mentioned my marriage cause it was a part of mine & my Sons life.... that's It don't need to say anymore on this part... nip this in the bud lol SHAMLES!!!
Graham & I became more envolved later on...
http://video.filestube.com/watch,312b7486af1f351703ea/Iron-Maiden-Wildest-Dreams-TOTP.html Oh broth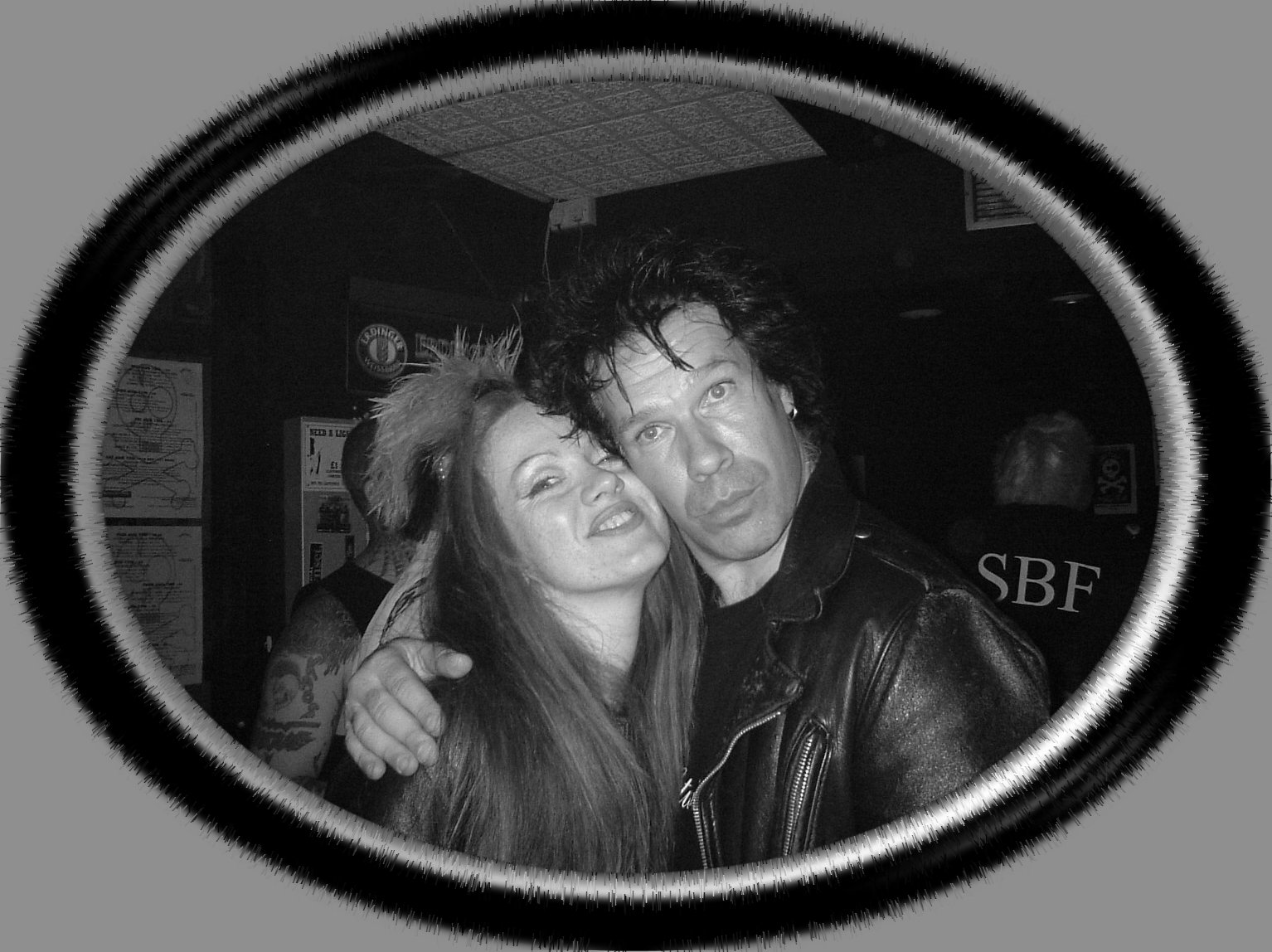 er!!!
http://www.youtube.com/watch?v=hQvWUxn9FBI
Anyways after years of being married I finally got Divorced, John & I made a very quick exit to Lincoln ithout going Into to many details I settled up home In Lincoln for a while with my family as they all moved back there.. at that time I needed a bit of strength... I worked there for a while till Graham & I started to see each other again ... http://www.youtube.com/watch?v=iUHjDJxkcSE
Lincoln was very small councsil run & I had a Cat In hells chance of finding a descent property was getting under my Mum's feet so I stayed with a friend some weekends as we used to go to gigs alot together where I started to have a good time again but then she had to move out of her Bungalow so from there I had make the hardest decision yet...Graham Invited me to live with him.. another Invite.... shock horror Alarm bells.... another serious relationship...dododo.not a decision I took too lightly as I was going to have to get used to a few changes here... this wasn't easy for me at all... but to cut a long story short I did move In with Graham In the end & we're still together to this present day ...while John's In high school at the minute doing really well so I'm really proud of him.... he has his own friends & growing up too quickly... but the main thing Is he's happy...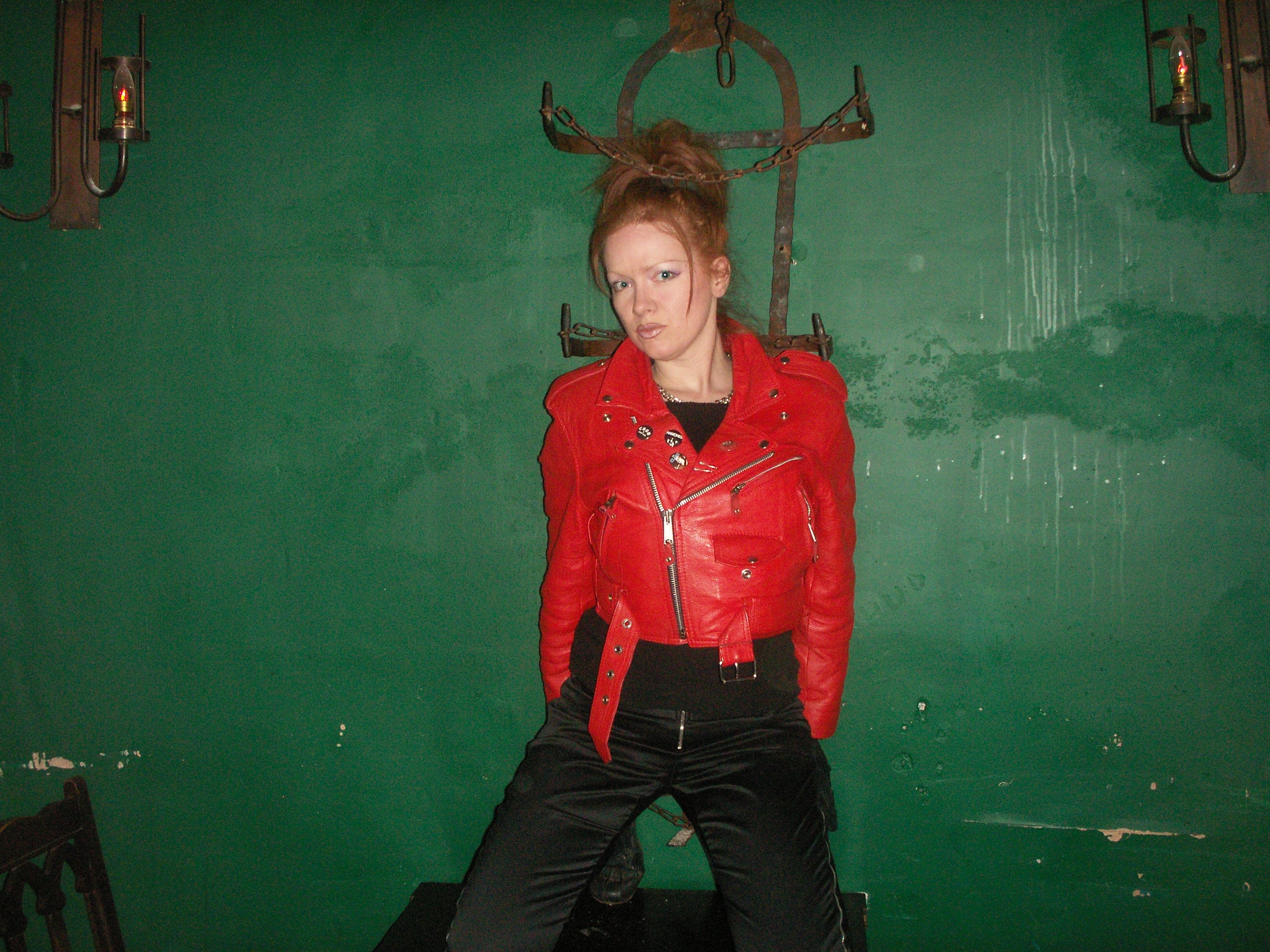 I will need to update this later...
Miss Minxy Wilson XX ;0)...